Leading You to a
life full of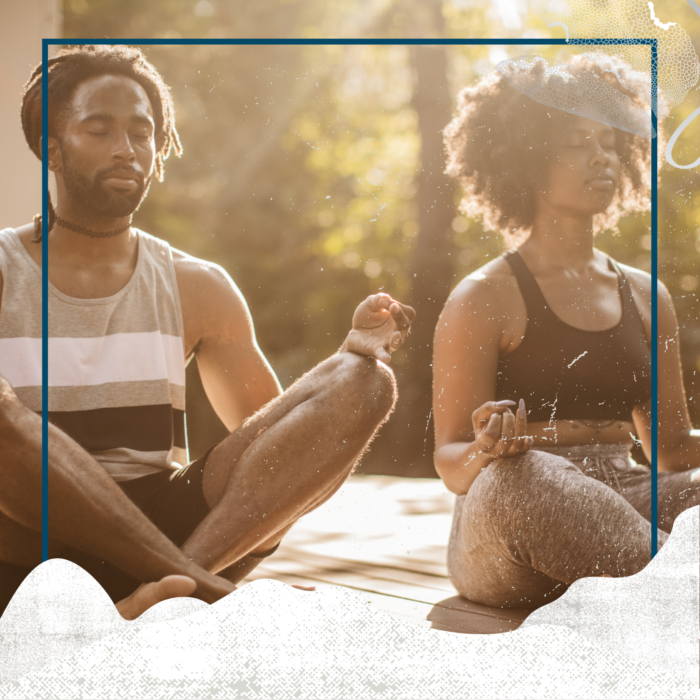 Start your day off calm and centered making your special day as beautiful as you are! Sweat all the stress away for a day full of fun, laughter, and love!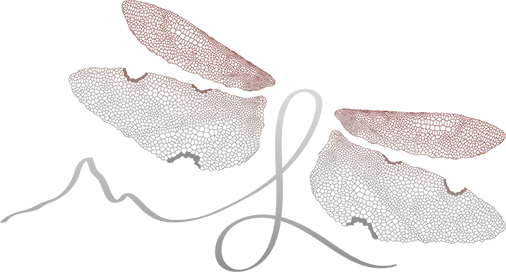 Love is like the wind,
you can't see it but
you can feel it.
life's grandest adventures
"I vow to help you love life, to always hold you with tenderness and to have the patience that love demands, to speak with words are needed and to share silence when they are not, to agree to disagree on red velvet cake and to live within the warmth of your heart and always call it home" – The Vow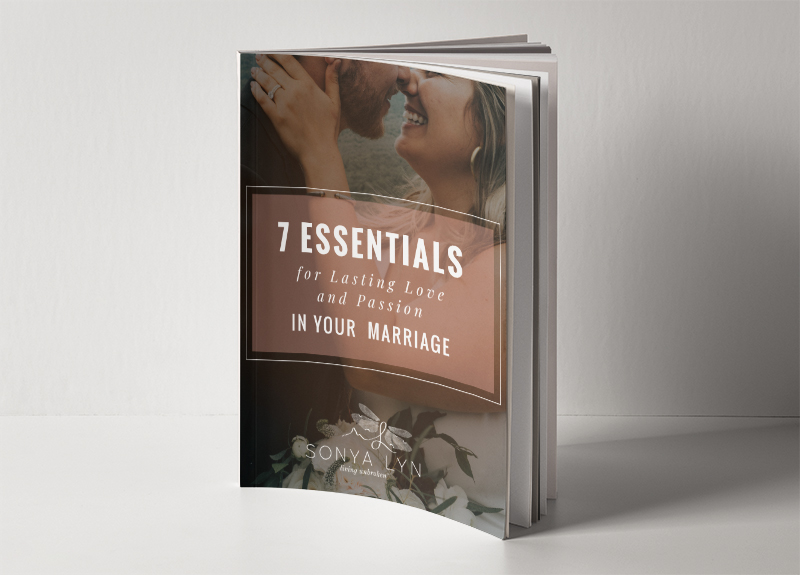 Receive 7 Essentials for Lasting Love and Passion in Your Marriage
Join the Lead With Love Newsletter
"Having known Sonya for many years, we were excited to find that she officiated weddings. She was incredibly invested, going out of her way to personalize our experience to fit us perfectly. She was also incredibly flexible, as we had to change our date due to COVID. I would definitely recommend her to anyone who would ask."
"Sonya took time to customize our vows without us having to write our own. They were very well written and special to us. She incorporated nature, our loved ones who could be be present and just overall made our ceremony exceptional. Sony is a gifted and kind person who will listen to your needs and give you exactly what you want, only better than you imagined!"
" We couldn't be happier with our ceremony and all of Sonya's help in making it memorable! Sonya was incredibly patient and flexible with arranging our ceremony. She offered plenty of options and worked with us to shape our wedding into a memorable event. We couldn't have asked for more during a challenging time and all that is going on in the world! "
"You must be a genie. All my wishes have been granted. It's better than we both hoped for. She told me, "we are soulmates" and she wants to share her life with me."
"Having known Sonya for many years, we were excited to find that she officiated weddings. She was incredibly invested, going out of her way to personalize our experience to fit us perfectly. She was also incredibly flexible, as we had to change our date due to COVID. I would definitely recommend her to anyone who would ask."
"Sonya made all of our COVID elopement Dreams come true! When we emailed her about the idea of getting married on a mountain top she responded in 20 minutes! We had only spoken through zoom and email for about four week and she still managed to incorporate so many personal elements into our ceremony! Our day was more magical than we could have ever dreamt!"
"Sonya was flexible, patient, and caring through all of our wedding date changes due to Covid. We loved that she customized our ceremony for us from start to finish, making it an intimate and heartfelt ceremony. She was a pleasure to work with!"
"Sonya officiated our wedding and we found her presence to be calming, welcoming, and compassionate. I immediately felt at ease after my first phone conversation with Sonya. She takes time to get to know you and your vision for your wedding ceremony. Sonya makes the process fun and professional all at the same time, and she's extremely timely with answering any questions you may have. We're thankful to have worked with Sonya and wouldn't hesitate to recommend her to our family and friends. Thank you, Sonya"
Sonya was great to work with. She made the whole process of planning and putting the ceremony together so easy. She was kind, helpful, and we connected with her instantly during our first meeting. She went out of her way to make it to our rehearsal dinner the night before our special day, to make sure everything went perfectly. The ceremony was beautiful, and we are so glad we chose Sonya to be part of our wedding.
Sonya was the easiest "Yes", second to saying "Yes" to my Fiance 🙂 Sonya was absolutely amazing for our elopement in October 2021, that we asked her to come back to our (already) scheduled wedding in May of 2022. When originally reaching out to her, she was quick to get back to me and immediately scheduled a phone call to get to know me, my fiance, figure out what kind of ceremony we were looking for, and answered all my questions with ease. I only gave her less than a month's notice of our elopement and she handled it like a professional. We communicated via a Google Doc in which she had already prepared a script of what readings for our ceremony based on our previous phone conversation. We would message back and forth with my suggestions and edits and she would make them accordingly. The day of our elopement, she was early, was well prepared, and got our marriage license quickly sent in and made the whole process super easy. I could not recommend Sonya enough! Definitely reach out to her for any of your JP needs!
Sonya was absolutely AMAZING!! Every step of the way, she was so easy to communicate with and really took the time to learn more about the relationship my husband and I have to make our special day so personal. She truly cares about the couples she works with. Our ceremony went extremely smoothly and we received so many compliments from our friends and family about her. Sonya's presence was so calming and her energy really helped calm any nerves we had standing up there in front of our guests. Our ceremony was everything we dreamt of and we extremely thankful we chose to work with this amazing woman!! We highly recommend!
As a professional DJ who has been to over 800 weddings, I was so impressed working with Sonya a few weeks ago. She was detailed, well-spoken, had a wonderful presence to her and knew how the flow of a ceremony should go. Most of all she cared about her couple. Take it from a wedding pro this is a fantastic person to marry you on your special day! ~Get Down Tonight
Couldn't ask for a better soul to be a part of our elopement. After finding her website and viewing all her experience in the realm of relationships, my wife and I knew she was the one. Sonya's professionalism and attention to detail made everything proceed so smoothly. She is so responsive and caring to your needs. Sonya brings such calmness and peace to the atmosphere, making our Ceremony feel absolutely blissful. She even goes the extra mile to hike and travel through all types of terrain to get to your wedding. I honestly can't imagine recommending anyone else. Thank you, Sonya!!!
Sonya was amazing. Very easy to work with prior to our wedding to make sure it was everything we wanted. On our wedding day she was early and ready to go for our short hike up to the location we got married at. We couldn't have imagined it any better. Sonya truly was the best.
Sonya was so much more than an officiant. She designed a custom nature based ceremony with me, giving me total creative freedom to make sure it was exactly perfect for us. She was so kind and her calming energy put everyone at ease. Her voice and way of speaking during the ceremony was clear, loud enough, and had a great rhythm. So many people told me afterward how amazing she was. I recommend her to anyone. She is truly a blessing. The best officiant you could ask for!
Professional, Reponsive, Reliable, Friendly! We absolutely loved working with Sonya! From the start she was so professional, friendly, and responsive. Her warm energy made us feel special and comfortable throughout the whole process! Sonya genuinely cares about her couples and puts a lot of effort into her work. She was super knowledgeable about weddings and really helped the day come together. We knew we could rely on her to play a key role in our day. I highly recommend utilizing her services! Thank you, Sonya!
We loved the marriage class. We learned more about our relationship through the masterclass, and we enjoyed the quizzes we needed to take. It allowed us to know what we should focus on for improvement, which was nice to see it on paper so we could confirm 100% what we needed to focus on and also celebrate where our strengths are.
We really love your Marriage Master Class. It reminds us to make the time to sit down together for relationship goals and growth. We are really looking forward to you creating a second one.
Can't believe we did it!!! Thank you SO much for marrying us. We couldn't have picked someone better. We got so many compliments on how the ceremony was the perfect amount of serious and light-hearted and not too long but not too short. Not to mention your speaking was on point!! I was sad to not be able to say goodbye to you but I'm sure you knew the day was all really just a blur for us! Please know that if anyone needs recommendations for an officiant we will send them directly your way.❤️
Thank you so much! We had so many people compliment the ceremony and say they absolutely loved it. We are so happy to have found you and have you as our officiant. Thank you for being a part of our day and putting together our ceremony. We really enjoyed it!
Sonya is a truly wonderful officiant. She took great care in understanding our relationship and ensured that this was reflected in her sermon. Sonya was a true pleasure to work with and I highly recommend her pre-marital counseling courses as well!
Sonya was super friendly and helpful right from the beginning. She created our vows for us just from giving her a little background. She has a way with words and her demeanor is a bright light for your big day.
You did an amazing job. Everyone loved the way you ran the ceremony, and the yoga in the morning was fantastic. We loved every minute of it. Thank you so much!!
Thank you very much! I love the "LuWayne" thing! Sounds like we "blend" perfectly together! We both wanted to thank you so very much for such a beautiful ceremony! You were amazing!!! In addition to loving all the words you said, your energy was absolutely amazing! Your smile and grace were spot-on and very reassuring! We are so incredibly grateful for everything you did for us!
Sonya set us up with someone she trusted. Our JP was Dawn, and she was amazing. Our script truly told our story, and it was nice to see our connection come through during the ceremony. She was amazing to work with and everything was perfect.
Sonya, Thank you so much for officiating our special day. It was perfect and we are so grateful that we found you. You listened to us throughout the entire process and helped us present the most beautiful ceremony. Thank you for the breathwork class as well-we cannot wait to ty it! All our love, Ali & Michael
Dear Sonya, Thank you so very much for officiating our wedding. You were AMAZING! Also, thank you for the very thoughtful card and beautiful hearts! We are so truly grateful for everything you did for us. Wayne and LuAnne
Sonya was absolutely amazing!! Very professional and made the whole process stress free. I couldn't be happier to have worked with her. Jennifer
Sonya was a pleasure to work with and have as a part of our day. She went above and beyond all expectations and gave us a beautiful ceremony. We were overwhelmed with the amount of compliments from our guests about her service. We asked for a ceremony that speaks about our love for one another rather than a religious ceremony and she did just that. Her personality is amazing. We had a small set back as my dress broke right before walking down the isle she assured the guests that "good things come to those who wait". She ensured guests abided by our "silent" ceremony. We highly recommend Sonya to anyone looking for and officiant !
Thank you so much contributing to a beautiful ceremony and thank you for the thoughtful card! We will certainly utilize the breath work course at some point when things settle down. The pictures turned out beautifully. Thanks again, and it was a pleasure to work with you!